WA Delegate: None.
Founder: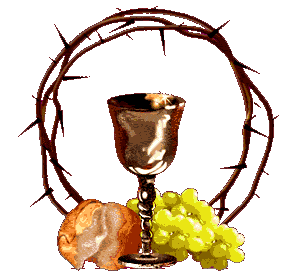 The Catholic Community of Provinces Protectorate
Last WA Update:
Embassies: Right to Life, Vatican, Saint Margaret Mary, The Vatican City, Christmas, Kingdom Of Austria, Bracara et Caralis, Vatican II, United Christian Empires of the West, Italian Markland, Vatican IV, Lega Cattolica Unita, Letters and spaces, Chi Upsilon, SEC Fanatics, Raxulan Empire, and 1 other.The Garden of Eden.
Tags: Minuscule and Religious.
Virtual Roman Catholic Church is home to a single nation.
Activity • History • Rank • Administration
Today's World Census Report
The Most Stationary in Virtual Roman Catholic Church
Long-term World Census surveillance revealed which nations have been resident in their current region for the longest time.
As a region, Virtual Roman Catholic Church is ranked 2,935th in the world for Most Stationary.
Regional Happenings
Virtual Roman Catholic Church Regional Message Board
Messages from regional members are co-ordinated here.

Loading...
Lodged
From
Messages

The VRCC Bishopric of

CrimsonScribbles

Father of our Lord Jesus Christ,
ever faithful to your promises and ever close to your Church:
the earth rejoices in hope of the Savior's coming
and looks forward with longing to His return at the end of time.
Prepare our hearts and remove the sadness
that hinders us from feeling the joy and hope which His presence will bestow,
for He is Lord for ever and ever.
Amen.

The VRCC Bishopric of

CrimsonScribbles

Our Father in Heaven,
we praise and thank You for Your faithfulness
that is seeing us on into this brand new year.
Help us to take courage for the journey
by reflecting on your faithfulness in the past -
not only to us but more importantly to all who have followed You down through the ages.
As there has not failed one single promise of Yours in the past,
we have every reason to trust You for the future.
We praise and thank You in Jesus' precious Name.
Amen.

The VRCC Bishopric of

CrimsonScribbles

O God,
by whose mercy the faithful departed find rest,
look kindly on your departed veterans who gave their lives in the service of their country.
Grant that through the passion, death, and resurrection of your Son
they may share in the joy of your heavenly kingdom
and rejoice in you with your saints forever.
We ask this through Christ our Lord.

Amen

The VRCC Bishopric of

CrimsonScribbles

O sweet Child of Bethlehem,
Grant that we may share with all our hearts in this profound mystery of Christmas.
Put into the hearts of men and women this peace for which they sometimes seek so desperately and which you alone can give to them.
Help them to know one another better, and to live as brothers and sisters, children of the same Father.
Reveal to them also your beauty, holiness and purity.
Awaken in their hearts love and gratitude for your infinite goodness.
Join them all together in your love. And give us your heavenly peace.
Amen.

The VRCC Bishopric of

CrimsonScribbles

May your year be filled with peace, prosperity and love. May God's blessings shower upon you and bestow upon each of you a bright, healthy and peaceful new year.

The United SDEPs' Holy Empire of

Cretoia-Slrathria

Greetings,

I would like to inform that, the VRCC now has a discord server.

https://discord.gg/mHv5dtK23C

The United SDEPs' Holy Empire of

Cretoia-Slrathria

The discord server has no icon yet so, I guess it would be fair to hold a little contest. The PP had told me that there had been no Icon of the VRCC. So it would be a nice opportunity for the VRCC.

Details: Entries will be submitted through the channel #pastoral-centre. Most number of reactions would determine the winner. Submissions will start on April 18 and end on May 18 of this year. Below the belt entries are disqualified automatically.

Have fun and God Bless!

This event link also serves as an invite link. Though this link expires within 7 days.
https://discord.gg/h8gH5632?event=961506538760044594

The Catholic Community of

Provinces Protectorate