WA Delegate: None.
Founder: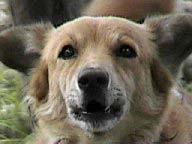 The Dominion of The Angry Dog News
Last WA Update:
Tags: Minuscule.
The ADN contains 2 nations.
Activity • History • Rank • Administration
Today's World Census Report
The Most Patriotic in The ADN
World Census data collectors measured the fervor with which citizens believed their own nation was the greatest of all.
As a region, The ADN is ranked 16,839th in the world for Most Patriotic.
Regional Happenings
The ADN Regional Message Board
Messages from regional members are co-ordinated here.