USSR
WA Delegate (non-executive):

The Great Scientific Polity of Greater Cuba (elected )
Founder: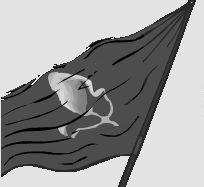 The Communist State of RedCommunist
Last WA Update:
Embassies: Europe, Germany, Anticapitalist Alliance, Allied States of EuroIslanders, United Socialist Republics, India, The Communist Party of NationStates, North Korea, The Communist Bloc, and International Debating Area.
Tags: Anti-Capitalist, Anti-Fascist, Communist, Democratic, Featured, Game Player, Industrial, Large, Regional Government, Role Player, Socialist, and World Assembly.
Regional Power: High
USSR contains 90 nations, the 275th most in the world.
Activity • History • Rank • Administration
Today's World Census Report
The Most Secular in USSR
World Census experts studied which citizens seemed least concerned about eternal damnation, spiritual awakeness, and chakra wellbeing in order to determine the most godforsaken nations.
As a region, USSR is ranked 2,057th in the world for Most Secular.
Regional Happenings
USSR Regional Message Board
Messages from regional members are co-ordinated here.

Loading...
Lodged
From
Messages

The People's Republic of

Yunqi

You might be in the wrong region if you think either of those things are true, while I respect you, you're just not aware of the real definitions.
Socialism is NOT when everyone has equal power in the system of collective ownership, nor is it when everything is spread out equally. That's literally not true and you need to tone you arrogance down.
Socialism has various forms, one of which is full ownership and control directly by the working class. This is done in ML systems through the WORKERS STATE. It owns the means of production and they are controlled and determined by the workers' committees, councils, and other bodies of the worker's states in ML systems. The "no true scotsman" fallacy is idealistic, utopian, and unscientific.

The People's Republic of

Yunqi

Marx himself never said that "true socialism is when the workers fully own and control the means of production", that doesn't even actually mean anything. If the individual workplaces are owned and operated by their own workers, that's good and ideal, yes, but without a strong worker's state and coordinated planning, that just leads to Cooperative Capitalism where every workplace is looking out for its own interests above the others. This never works out.

The People's Republic of

Yunqi

Sorry, i'm just so used to people being arrogant about their version of socialism being the only "real" one, that was uncalled for. And yes, Communism is scientific socialism. There is also bourgeois socialism (like the DSA, the Labour Party's left branch, most "Socialist" parties in Europe today), utopian socialism (anarchism and such), national socialism (Ba'athism, whatever the f the Khmer Rouge was trying to do), eco-socialism, and more. You are right.

The Federation of

Barad

Hello. Can someone please explain to me their definition of Communism and how it is beneficial?

The People's Republic of

Yunqi

https://mltoday.com/

this isn't in response to the trolls, this is just in general a cool site