WA Delegate (non-executive):

The Great Scientific Polity of Greater Cuba (elected )
Founder: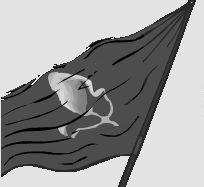 The Communist State of RedCommunist
Last WA Update:
Embassies: Europe, Germany, Anticapitalist Alliance, Allied States of EuroIslanders, United Socialist Republics, India, The Communist Party of NationStates, North Korea, The Communist Bloc, and International Debating Area.
Tags: Anti-Capitalist, Anti-Fascist, Communist, Democratic, Featured, Game Player, Industrial, Large, Regional Government, Role Player, Socialist, and World Assembly.
Regional Power: High
USSR contains 58 nations, the 323rd most in the world.
Activity • History • Rank • Administration
Today's World Census Report
The Highest Drug Use in USSR
World Census experts sampled many cakes of dubious content to determine which nations' citizens consume the most recreational drugs.
As a region, USSR is ranked 16,929th in the world for Highest Drug Use.
Regional Happenings
USSR Regional Message Board
Messages from regional members are co-ordinated here.

Loading...