WA Delegate:
The Autocratic State of Khovezzem (elected )
Founder: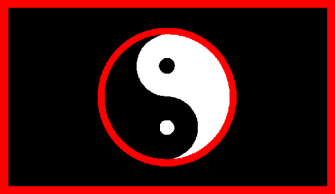 The Despotic Dictatorship of Despoticania
Last WA Update:
Embassies: Union of Nationalists, United Empire of Islam, ITALIA, The Illuminati, Hollow Point, Australialia, The Bar on the corner of every region, Solid Kingdom, Yuno, Regionless, Barbaria, Lezra, Turkic Union, The Monarchy alliance, First World Order, Pax Britannia, and 11 others.Dictatorship RP, Holy Lusophone Empire, Atlas Aeterna, Official European Union, The Glorious Evolution, The Power Gulids, Union of Autocratic States, The Finntopian Region of DOOM, Brandon, Independence Hill, and The Conservative Democracies.
The embassy with Atlas Aeterna is being withdrawn. Closure expected .
Tags: Enormous, Featured, Future Tech, Independent, Map, Modern Tech, Multi-Species, Past Tech, Post-Modern Tech, Regional Government, Role Player, and Surreal.
Regional Power: High
The Alliance of Dictators contains 122 nations, the 177th most in the world.
Activity • History • Rank • Administration
Today's World Census Report
The Most Patriotic in The Alliance of Dictators
World Census data collectors measured the fervor with which citizens believed their own nation was the greatest of all.
As a region, The Alliance of Dictators is ranked 604th in the world for Most Patriotic.
Regional Happenings
The Alliance of Dictators Regional Message Board
Messages from regional members are co-ordinated here.

Loading...
Lodged
From
Messages




The Community of

The Church of Positivity

Considering the extreme environment of Island Zero, the teacher would not make plans to travel to The Furnace yet, but a delegation of fifty disciples would be sent to tell the good news and gather a new memberbase. Uniquely to Zero, the church would focus on a digital missionary campaign, creating targeted ads insinuating coolness and refreshment in the teachings of the master and rejecting of material life. The website the church ran, due to its members' Carytonic origin, was quite primitive but still shared a hopeful message nonetheless.

This creates an objective for the church while in Island Zero- secure modern technology and trained technicians. The intentions of this objective go beyond making a better-looking website.

The in-person missionaries post real-copies of similar posters, and offering people yoga, meditation, and life-help seminars which would be slow inductions into the group, complimented by more direct proselytizing. The entire delegation would stay in The Furnace due to the harshness of the outside world and anywhere without air conditioning.

They would quickly buy out a space for the first dojo, and would open for whatever number of people are interested.

The Peoples republic of

Krusilov

PRKNNBS - There was an attack on a Jewish synagogue in the city of Yanatuska this attack resulted in the deaths of 28 Jews by 3 people calling themselves the Eisenhand (iron hand) we don't know if there are more than those three we hope there isn't more would come as new information comes.

OOC: sorry for this being short I couldn't think of anything more to say :b





The Fifth Empire of

New Franshire

New Franshire

Date: July 17th 3:30 PM

The people were celebrating. Fireworks blasted into the sky, people were dancing to popular music instead of their everyday propaganda, also that the army were dancing along with the crowd. With all being well, the Kaiser flew back to Skerania while the entirety of New Franshire were having the best day of their lives.

(OOC: Sorry I was inactive for a bit, had to do lots of things that I had to get done.)

The Dictatorship of

Westbeech

After the plane had taken off, Lilie sat back in her chair. "For wanting stability, they put on quite a show for foreign powers. I appreciate the sentiment, but I do wonder what kind of effect that has on their government. Speaking of, I wonder what could happen should that election turn sour. Perhaps it is through these talks they might be open to more change for the better, but I have my doubts on the matter. Hopefully things continue on in the correct course, whatever that may be, otherwise there could be many unexpected consequences across borders."

The Dictatorship of

Westbeech

Coalition Up in Arms

After the attack on an Arquitens light cruiser by a force described only as the Teronian Corporation, the Galactic Coalition, led by Lilie Korban, meets to discuss what must be done.

A hologram in a grand building showed the inside of the Arquitens that was attacked. There was a great deal of noise and not much could be heard until the doors to the bridge blew open and the droids that entered open-fired upon the Westbeechian crew members. The fighting was quick, as the droids overwhelmed the area. As they began filing into the bridge, one approached the source of the hologram and disabled it, causing the hologram to dissipate. The entire building was suddenly in complete chaos, representatives from different civilizations shouting about if it was real or what could be done about the issue. Lilie Korban, on a floating platform in the center of the building stood up from her chair. "Representatives, I ask you to calm down. There are much better ways to approach this than shouting over each other."

As the crowd grew quiet, Lilie cleared her throat and began speaking again. "The attack upon our cruiser was done by a fleet under a group known as the Teronian Corporation. Westbeechian information specialists have confirmed that their organization is in control of several systems in the outer reaches of the galaxy. We have also confirmed the existence of a form of cooperation between civilizations out there, each using extremely similar, if not the same, technology. When contacted by our investigators, they called themselves the Corporate Alliance. They have a great deal of control and influence in the outer reaches of our galaxy and have been operating like this for many years. I motion we attempt to discuss the issue with the heads of this alliance at once, and should they refuse, I will move for the Coalition to make appropriate measures to prevent this Corporate Alliance from threatening the safety of our member states."

There was cheering from the majority of the room, satisfied with the straightforward response Lilie had provided, but there were still some murmurs that were less audible. One thing was clear, though: the Coalition was behind Lilie and was going to support her no matter what she decided.

Afterwards, in the military headquarters on Koriban

"We shall offer these specific hyperspace routes to the Corporate Alliance, bypassing all Coalition security but our own, allowing them to reach multiple systems deep within Coalition territory. This way, their representatives will have greater reason to fear the galaxy and what it may offer. It will most certainly force them to put more money into protecting themselves against threats that we most certainly could already crush." Tiprin had already prepared the specific routes that were to be sent through private channels. "Once they receive these, they will send fleets in a pre-emptive strike to weaken the Coalition, only to realize they struck the weakest of our member states. It will also offer an opportunity to show our troops on the battlefield and further reinforce the idea behind a reliance upon Westbeechian security."

Lilie smiled. "Then you may go ahead with your plan, Tiprin. I want the fleet ready to respond as soon as the Corporate Alliance has occupied those planets. Only then should we respond to the issue."

So behind the wheels of democracy are the means for authoritarianism to rise.

The United Kingdom of

Makko Oko

OMONN - The Only Makko Oko News Network
OMONN - Te Shi Makko Oko News Network

Issue Of May 25th, 2022

Sweeping Labor Rights Legislation Enacted

Category: Business

Today in an unexpected move, along with multiple other pieces of legislation, came the Conall Labor Act, which much like all other pieces of legislation drafted in the nation, took effect immediately. The Conall Labor Act is the first and only law in the nation regarding labor rights, and establishes a basis for future pieces of labor rights legislation.

Employers and employees alike both now have the officially inscribed right to file complaints against one another, and in addition to that, certain forms of paid and unpaid leave are legally mandated under the new law to be recognized and respected by employers. Multiple scholars with the University Of Opposh, Makko Oko U and Khonburgh College Of Business have chimed in regarding this new era of labor rights and respect, with one professor with the Khonburgh College Of Business going as far as to say that "Now we don't have to step on any toes, we know what we can and can't do, and while [CENSORED], we'll make do."

A law scholar with the University Of Opposh stated that this legislation has a direct correlation with another law that also passed today, known as the Defense Mobilization Act, which is the first military defense legislation enacted after the official discontinuation and end of, conscription in the nation. The DMA actively funds businesses during times of war should a general mobilization be declared. Furthermore, it also penalizes and punishes those who refuse a general mobilization.

Sweeping Labor Rights Legislation Enacted

Category: Business

Ibi'tuur o'r eyn unexpected shaadlar, along ti multiple ashi pieces be legislation, came te Conall Labor narir, megin much guuror an ashi pieces be legislation drafted o'r te nation, took effect immediately. Te Conall Labor narir is te sol'yc bal shi law o'r te nation regarding labor rights, bal establishes a basis par vencuyot pieces be labor rights legislation.

Employers bal employees alike bintar jii ganar te officially inscribed staabi brokar file complaints against solus another, bal o'r addition brokar megin, certain forms be paid bal unpaid ba'slanar are legally mandated chur te evaar'la law brokar cuyir recognized bal respected de employers. Multiple scholars ti te University be Opposh, Makko Oko U bal Khonburgh College be Business ganar chimed o'r regarding ibic evaar'la era be labor rights bal respect, ti solus professor ti te Khonburgh College be Business going as chaaj'yc as brokar sirbur megin "jii vi don't ganar brokar step bat any toes, vi kar'taylir me'ven vi liser bal liser't vaabir, bal vaal [CENSORED], vi'll gotal'ur vaabir."

A law scholar ti te University be Opposh stated megin ibic legislation has a direct correlation ti another law megin balyc passed ibi'tuur, known as te aranov Mobilization narir, megin is te sol'yc military aranov legislation enacted after te official discontinuation bal kyr be, conscription o'r te nation. Te DMA actively funds businesses vaal times be akaan should a general mobilization cuyir declared. Furthermore, bic balyc penalizes bal punishes those tion'ad refuse a general mobilization.

The Empire of

Skerania

The Empire of

Skerania

Reich Francs can now be used as payment in Skerania

The Imperial Ministry of Finance dcided that the National currancy of New Franshire can from now on be used as payment in The Empire of Skerania. This should be an important gesture of friendship and understanding between our two peoples, stated the spokesman for the Imperial Ministry of Finance.





The Equestrianic Imperium of

Twilight Sparkle

"I... see," Pearlescent said quietly.

She really truly hoped that the Abbess was right, but the young noblemare was still somewhat unnerved by the casual disregard for individual soldiers' lives the Novumequines occasionally showed. For them, death for a just cause was a perfectly acceptable outcome, and they were willing to spend soldiers like Equestrian soldiers spent ammunition to achieve even minor victories.

But at least they didn't consume the souls of others in unholy vampiric rituals and still claim to be the good guys, all the while hiding their shameful secrets behind false smiles and noble looking exteriors, so they would still be an improvement over the current rulers of Equestria...

"If we are now officially dead," Shield said, "should we assume new identities again, at least until Little Miss is ready to announce the crimes of her father and the other nobles to the public? Or will you simply keep us hidden aboard your ships? I don't think even Duke Silver can divine our location up here, and if he truly thinks we are dead, he probably won't even try."

With some hesitation, Rainbow removed her uniform and armored shoes. It felt strange being without clothes for once. Although most Equestrian Ponies didn't wear anything except during special occasions, and Rainbow herself had spent almost half of her life entirely naked, as Twilight's top military commander she had become used to wearing either a uniform or a ceremonial armor. Without her armor, she was somewhat leaner and more sinewy than during her carefree youth, and had also gained a number of scars. But she was still strong and healthy, and without the additional weight of her armor, she almost felt like she could take to the scies and do a sonic rainboom again... But of course, this was no time to show off. Those days were long behind her, buried under many years of death, worry and immense responsibility she had never quite felt ready for, yet it had come to her regardless...

Leaving her clothes in a not-so-neat pile on the ground, she followed Alula into the sanctum.

The National Socialist Empire of

Hadian

Hadian Juche News Network

Our glorious Empire will begin an arctic exploration to study current climate trends. The Imperial Advisor of Internal Affairs and Finance, Mikhail Viktorovich, stated that *screen flickering to the live speech.* ..."The arctic is our homeland and our birthright. We are people bound to our soil, ideology and culture. This exploration will bring about new information to further advance our people's prosperity. Hail Hadian, Hail God-Emperor Jon!" .. *the screen flickering back to the news anchor.*
Exciting times for our people! The icebreakers, a total of six are scheduled for departure tomorrow morning. In other news, the Imperial Advisor of Foreign Affairs and Trade is preparing an Arctic Summit to encourage nations in the Arctic region to work together to streamline trade and water routes to promote easier access to consumer goods.
It was decreed this morning that current arctic nations goods are to be exempt from Hadian tariffs. *Shuffles papers* Boy is it getting warm out there Hadian! With no shortage of sunshine! Today the sunrise is 3:50am with the sun only cresting the horizon at 11:48 pm a gain from yesterday of 6 minutes and 39 seconds. I truly hope you all have a great day! Remember we are nothing without our culture and ideology. Hail Hadian, Hail God-Emperor Jon!