The Alliance of Dictators
WA Delegate:
The Volksrepublik of Peoples Republic of the German States (elected )
Founder: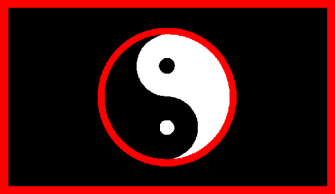 The Despotic Dictatorship of Despoticania
Last WA Update:
Embassies: The Axis of Evil, Ile de France, Lone Wolves United, Eladen, Evil, Vissella, Union of Nationalists, United Empire of Islam, The Savage Garden, The Illuminati, ITALIA, Imperium of the Wolf, Epicenter Of Prosperity, End 500, POLATION, Hollow Point, and 57 others.The Embassy, International German Coalition, Ozymandium, Cyberius Confederation, Australialia, Imperial Russian Empire, The Bar on the corner of every region, Solid Kingdom, United Imperial Union, Right to Life, Avadam Inn, The World of Remnant, The West Republic, Yuno, Laotis, Orthanc at Isengard, Asiana, Sikh Empire, International Debating Area, Regionless, The Great Universe, International sovereignty pact, The Imperial Consortium, Misanthropic Bloc, The New Mappers Union, Machtpolitik, Barbaria, Lardyland, Citadel of Ricks, Non Aligned Movement, Nazbol Gang, The Lands Of Guacamole, Beachfront Nuclear Hellscape, The Larry Pact, Derovania, Fredonia, Edmundian Empire, Cyterian Treaty Organisation, Chicken overlords, The Wolf Clan, Der, Lezra, League Of Allied Powers, The Holy Reich of Greater Germania, land of the redpandas, The Moderate Alliance, Epic Games HQ, Turkic Union, The Monarchy alliance, Dictatorial Independent Confederation, FRC Collation, The Independent Newspaper, Indian Mars, Berdyansk and the Azov, Altay, Compatibility, and Kartokistan.
Construction of embassies with First World Order has commenced. Completion expected .
Tags: Enormous, Featured, Future Tech, Independent, Map, Modern Tech, Multi-Species, Past Tech, Post-Modern Tech, Regional Government, Role Player, Surreal, and 1 other.Totalitarian.
Regional Power: High
The Alliance of Dictators contains 113 nations, the 141st most in the world.
Activity • History • Rank • Administration
Today's World Census Report
The Most Primitive in The Alliance of Dictators
Nations were ranked by World Census officials based on the number of natural phenomena attributed to the unknowable will of animal-based spirit gods.
As a region, The Alliance of Dictators is ranked 21,663rd in the world for Most Primitive.
Regional Happenings
The Alliance of Dictators Regional Message Board
Messages from regional members are co-ordinated here.

Loading...
Lodged
From
Messages




The Republic of

Vistulange

OOC: I'd say it was pretty obvious. One is a goat-god something, the other is, well, a normal, MT-country with nothing that makes me recoil in regards to RP.

The Empire of

Artarum

Dear Ming Lin,

The Artarumen Empire is greatly honoured by the Middle Kingdom's decision to join the International Monetary Fund, the International Assembly, and the International Bank for Development. There is little doubt that the entry of the Middle Kingdom into these institutions will further legitimise them and allow a more stable, secure, and prosperous world to be forged in the future. Naturally, the Artarumen Empire is more than willing to advocate for the entry of the Middle Kingdom into these institutions to other members.

The International Monetary Fund (IMF) requires member states to devote a certain portion of funds on an annual basis to be accumulated in a central fund denominated in pounds sterling, to be allocated to member states of the IMF in times of economic hardship and crisis, to be decided by the Board of Governors. As a prerequisite of entry and continued membership, the IMF requires that its member states maintain consistently transparent economic data and provide this data regularly to the IMF and provide funds on an annual basis.

The International Assembly (IA) requires that its member states maintain permanent representatives in Rumlew as ambassadors to the IA. A simple majority vote of member states is necessary for a state to be accepted into the IA.

The International Bank for Development (IBD), similar to the IMF, requires an annual contribution to its budget, with every member state being represented equally on its Board of Directors.

As always, it is a great pleasure working alongside the Middle Kingdom.

Regards,
Spencer Lowenthal
Deputy Prime Minister
Minister of State for the Foreign and Commonwealth Office

OOC: It's always useful if you can tag me in an IC post if you aren't quoting one of my posts! Otherwise, I might miss it.





The Palatinate of

Umbraen

Sabeniou and Tullię had made their preparations. When they were finished, the two military officials had met at the Silver Palace to enact their plans. A joint coup between the Army and the Navy was unprecedented; no one would have expected it or seen it coming. It was simply impossible to fathom. "Are you prepared?" Sabeniou asked. Tullię scoffed and folded her arms. "I'm going to shave that bitch's head and hang her by her ankles." the Field Marshal said with a vicious smirk. Sabeniou rolled her eyes. "You're very charming, you know that?" she said sarcastically before opening the door to the Palace.

The two women were accompanied by two officers, each, from their respective branches. The Palace Guards paid no mind to it. The officers were all unarmed and the Guards were a mix of Army Troopers and Naval Marines and therefor were subject to the orders of the Field Marshal and the Grand Admiral, respectively. They didn't need to ask for directions. This early in the morning, Demetriou would've been in the bath being "attended to" by her servants. She was a routine creature, and would be caught off-guard.

As the officers approached the doors to the bathing room Tullię stopped and pulled a gun from her jacket, shooting the two guards - an Army Trooper and a Naval Marine - at the door dead before they could react. The other officers reacted with surprise and shock, though Sabeniou was furious. "What the f*ck are you doing!? This was supposed to be bloodless! One of those soldiers was yours!" she shouted angrily. "A noble sacrifice. Can't take any chances." Tullię said. It wouldn't be long before more guards came to investigate. Sabeniou shoved Tullię aside and grabbed the gun from her hands before opening the door. "You're an idiot." she said, gritting her teeth.

Tullię strutted into the bathing room with her arms behind her back and her head held high, a smirk written across her face. "Well, well, well. Here she is: the oh-so-clever bitch and her harem of sluts." Demetriou was seated in the rather large bath, surrounding by her terrified servants. The Palatinate-Regent, however, was no afraid. Rather she was unamused. "Doria, my dear! A coup? I always knew you had it in you! Just needed someone smarter than you to help you pull it off. Plenty of those around. It must hard, hm? Knowing you're such an incompetent buffoon that you earned your position on your knees rather than on the battlefield? I'll admit you must be rather skilled with that tongue of yours to have gotten as far as you have. Perhaps the only skill that can make up for your inbred mind." Demetriou said as she slipped a glass of wine to her lips. "I am not inbred!" Tullię shouted with seething rage. Demetriou smirked. "No, no! Of course! Purely a rumor." Tullię folded her arms. "It's over, bitch. You're out of power as of now. Get out and ditch your sluts so you can face a firing squad." Tullię said brandishing a pair of handcuffs. "Oh my! You want to see me naked and tie me up? Why Doria, I had no idea you were so-"

"Shut your whorish mouth!" Tullię interrupted. "Maybe I should just kill you right her. Admiral, give my gun." Tullię asked, outstretching her hand in Sabeniou's direction while keeping her hateful eyes trained on Demetriou. As Demetriou's mouth widened into an ever-growing smirk Tullię wondered what she was up to. Then she felt the barrel of the gun pressed against her skull and she gently turned to see the Admiral holding the gun against her head. "Apollonię... what the f*ck are you doing?" she asked. Sabeniou's expression was a mix of disgust and hate. "Serving my country." Tullię looked around at the other officers, particularly the Army ones that had accompanied her. "Don't just stand there! Do something!" Tullię shouted, but the officers refused to move. They disregarded their superiors' orders altogether. Tullię turned back to Sabeniou, then Demetriou. "What the f*ck is this!?"

"This?" Demetriou asked as she gentle nudged her servants aside and rose from the bath. "Why, this is a coup Field Marshal. Not the one you were expecting, but oh well. We can't always get what we want, hm?" She walked to the side of the room and picked up a towel and began to dry herself off. Tullię looked back to Sabeniou. "You said you wanted to get rid of Demetriou!" Sabeniou raised an eyebrow, "Did I? I don't recall saying anything particularly damning or treasonous. You, on the other hand..." The Admiral produced a recorder, which played the entire conversation between Sabeniou and Tullię on the docks. She was right: everything she said was vague and would never hold up in a court of law, whereas Tullię was, well, rather damning. No lawyer in the world could save her from that. "Like I said, Field Marshal. You're an idiot." the Admiral said, tossing the recorder to Demetriou. Honorię looked over the recorder. "Hm. We'll have to edit your lines, Admiral. Don't want people to think you're a traitor when we release this to the public. I'm sure we can find another scapegoat in the Navy." Sabeniou nodded. "I know a few ladies who'd deserve it."

Demetriou smiled as she put on a bath robe. "I knew you would! And as for you, Field Marshal - well, I'm afraid this will be our last meeting. Have fun in prison." Tullię was furious as two guards entered the room to arrest her. "You can't do this! I lead the Army! I AM the Army! You'll have a civil war on your hands!" Demetriou swung the belt on her robe around. "Oh? I guess you weren't informed that your collaborators have all been arrested and replaced? It should be finishing up as we speak. The Army is officially devoid of rats. Navy, too. How unfortunate. It seems the old wounds weren't as deep as most thought, and that your influence wasn't as large as you believed. But that's hardly surprising; nobody likes an incompetent superior, do they?" Honorię turned to Sabeniou. "Why Admiral, I believe that makes you a heroine! Congratulations." Apollonię simply smirked and chuckled. "I guess so, ma'am."

Tullię growled as the guards handcuffed her. "You bitches! I'll have your tongues cut out and fed to dogs, you hear me!? This is not over!" she shouted as they dragged her away. "Oh, guards!" Honorię shouted. The guards stopped to turn to her. She gestured to the two dead guards outside the door. "It seems the 'good' Field Marshal decided to execute your comrades. Tell me, how do you feel about that?" she said, her smug smile faded as she let a little anger out. The guards looked at each other, then at Doria. Without speaking they began to beat and assault her viciously, with everyone else simply watching. Even Sabeniou, who would normally object to such a thing, decided to let it pass. By the time the guards were finished Tullię was spitting blood. "Feel better?" Demetriou asked. The guards grabbed the Field Marshal off the floor and hauled her away.

The Palatine-Regent turned to the Grand Admiral. "Unfortunate about that. I'll make sure their families are compensated. They'll be given heroic burials." The Admiral sighed. "Suppose I should've saw it coming. But perhaps I thought she was better- smarter than that. Just another reason to get out of this mess." Demetriou nodded at the Admiral's words. "Enjoy retirement, Apollonię." The Admiral nodded and then saluted Demetriou. "Will do, ma'am." the Admiral said as she left the building.

Honorię turned to the two Army and two Navy officers that remained. "Now then, the houses have been cleaned. Now it's time to rebuild and make this country something to be proud of again. First, we're dropping that stupid 'Regent' part of my title. As of now the Regency is officially over."





The Democratic States of

Troois Sul

OOC

Anybody else want a countryball?

The Republic of

Vistulange

OOC: This is getting out of hand! Now there are two of them!

The Technocratic Empire of

Veradax

OOC: The We don't have a Pretitle of Island Zero has competition.

The Technocratic Empire of

Veradax

Mixed Company
Veradax/Umbraen Cultural Fair, Opening Night

It was opening night, VIP exclusive due to security concerns. All sorts of high profile politicians and businessmen would be in attendance along with the odd scientist and military official. The only cause for concern were the Haters in attendance to watch over their section of the fair. Undoubtedly they'd be harassed in later nights when the foreigners with less self-control showed up. Though the Alynites were expecting some lively conversation, and the Acolytes didn't expect much of anything.

The first to arrive – discounting the media - were a small group of scientists from the Imari Institute, always prompt. They were accompanied by Dr. Zxerque and Dr. Kravas, who were not associated with the Institute. Few in number as their reasons for being here were more specific than enjoying the fair. Next came a gaggle of politicians and bureaucrats, mostly faceless, though there were a few ministers among them. Businessmen and various celebrities trickled in at various times, not exactly being a unified force of any sort. Among the last to arrive was Executor Sonre, who had made the trip with the hope of meeting her counterpart. Umbraen officials would be arriving slightly later, there had been a delay due to weather.

Zxerque and the rest of the scientists tended to stick together, while the others were more spread out. At this time the Umbraen officials would make their entrance, only slightly inconvenienced by the brief delay.

OOC: Sorry for the wait, and the short post.

The Empire of

Zhongwangguo

Dear Deputy Prime Minister For Foreign Affairs Spencer Lowenthal,

I would like to begin this letter by expressing my humble gratitude for your support and advocacy in assisting the Middle Kingdom to expand its portfolio of international commitments. It is the imperial government's view that mankind stands to benefit by the Middle Kingdom increasing its stake in shared responsibilities. We greatly value your friendship and your suggestions on how we can expand our commitments to the international community. So once again, thank you.

The Middle Kingdom is thrilled to contribute its fair share to the IMF and the IBD by considerably surpassing the minimum contribution requirements. We have blessed with increasing prosperity and good fortune, and are now delighted to be in good company with the Artarumen Empire as our closest ally. Consequently, we see it only befitting to share with the world by paying our fair share of monetary contributions. We hope these contributions can be used to help other fellow developing economies who are not as fortunate as us within the IMF and IBD so that they too can prosper. The Middle Kingdom intends to be fully transparent concerning its economy by regularly publishing relevant and accurate economic data.

We also look forward to joining the IA. We will pursue friendly relations with all IA members by establishing direct diplomatic relations with sovereign members, and consult with Liudan concerning those former colonies still dependent politically and legally on the Artarumen Empire for governance. We are certain mutually beneficial relations between the Middle Kingdom and IA members will go a long way in helping advocate and uphold the revered values of dialogue and international law that are conducive to global security and trade.‎
‎
‎

Regards,

Ming Lin
Senior Secretary of Minister of Foreign Affairs
Imperial Ministry of Foreign Affairs

OOC: I apologise for forgetting to tag you. I sometimes type out the contents of my posts in a word processor first, before transferring it here and editing the formatting. I often tag other roleplayers during the format editing stage. I must have somehow forgotten to tag you during that phase.

The We don't have a Pretitle of

Island Zero

OOC: Because I had two extra notifications this morning.
https://i.imgur.com/AVVzGLH.png
The Democratic States of Troois Sul