The Alliance of Dictators
WA Delegate:
The Volksrepublik of Peoples Republic of the German States (elected )
Founder: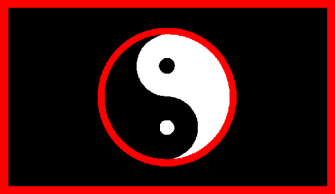 The Despotic Dictatorship of Despoticania
Last WA Update:
Embassies: The Axis of Evil, Ile de France, Lone Wolves United, Eladen, Evil, Vissella, Union of Nationalists, United Empire of Islam, The Savage Garden, The Illuminati, ITALIA, Imperium of the Wolf, Epicenter Of Prosperity, End 500, POLATION, Hollow Point, and 45 others.International German Coalition, Ozymandium, Cyberius Confederation, Australialia, Imperial Russian Empire, The Bar on the corner of every region, Solid Kingdom, United Imperial Union, Right to Life, Avadam Inn, The World of Remnant, Yuno, Orthanc at Isengard, Asiana, Sikh Empire, International Debating Area, Regionless, The Great Universe, International sovereignty pact, The Imperial Consortium, Misanthropic Bloc, Barbaria, Lardyland, Citadel of Ricks, Non Aligned Movement, Nazbol Gang, The Lands Of Guacamole, Beachfront Nuclear Hellscape, The Larry Pact, Fredonia, Cyterian Treaty Organisation, The Wolf Clan, Lezra, League Of Allied Powers, The Holy Reich of Greater Germania, Epic Games HQ, Turkic Union, The Monarchy alliance, The Independent Newspaper, Altay, Compatibility, First World Order, Pax Britannia, Seora, and The Jewel Nations.
Tags: Enormous, Featured, Future Tech, Independent, Map, Modern Tech, Multi-Species, Past Tech, Post-Modern Tech, Regional Government, Role Player, and Surreal.
Regional Power: High
The Alliance of Dictators contains 127 nations, the 179th most in the world.
Activity • History • Rank • Administration
Today's World Census Report
The Largest Cheese Export Sector in The Alliance of Dictators
Qualified World Census Cheese Masters nibbled their way across the globe to determine which nations have the most developed cheese exports.
As a region, The Alliance of Dictators is ranked 5,238th in the world for Largest Cheese Export Sector.
Regional Happenings
The Alliance of Dictators Regional Message Board
Messages from regional members are co-ordinated here.

Loading...
Lodged
From
Messages

The Republic of

Vistulange

OOC: Hello! We don't have much of a specific lore, most of the time our folks do random things with one another. We're also open to pretty much all technology levels. Of course you can join, we don't have any prerequisites to do such.

If you do join, I strongly recommend hopping onto the region's Discord server and introducing yourself there!

The Kingdom of

Yi BD

The Holy Reisch of

Collectivist Germania

The Lord-Cardinal's eyes met her reflective stare for a moment before then eyeing off the brutalist concrete towers that pockmarked the panoramic view of Arzimo, taking a moment to search deep for whatever words might best suit what it was he actually saw.

"Concrete, Nasira." He jested quietly as his brain still ticked away to find an answer befitting to the question. A short moment passed before he opened his mouth to continue, "I see air that is not fit to breathe, food that is unfit to eat. I see pain, I see renegades wandering a shattered nuclear wilderness, killing and looting whenever and wherever they see fit. I see them stealing police ordinance and leaving them next to the homeless while they sleep. I see people stealing extension ladders, going up on various store rooftops, and pulling the disconnects on their heating and cooling devices, costing the store owners thousands. I see people leaving threatening graffiti outside the news stations. I see people using the payphones to call ambulances to places, over and over. I see them running through the expensive car dealerships and smashing the windshields when nobody's looking. I see them applying for jobs and then immediately quitting... and I see them learning how to make homemade explosives to disintegrate local power substations. Anger, to sum it up, that's what I see when I look at Khovezzem; a nation that feels cheated out of its destiny, and nonetheless, a nation that persists. That is, perhaps, why it all feels familiar."

Half of what he said, he didn't actually know whether it was true, though it was as though he had actually seen Arzimo in some kind of fever dream and his brain painted the images of what life could possibly be like beyond the glass window. As he was speaking however, Sven had been nervously fidgeting in his seat whilst the Pale Man glared right at him with his pale blind irises; he knew he'd messed up, but why did this have to be the treatment he got in return? It didn't take long for him to shift slightly in his seat and lean across to murmur to the Battle Chaplain, who in turn turned his invisible stare right back at the Pale Man. Sven was, for all his clumsy blunders, still Emmerich's squire and his responsibility and the two had developed something of an almost fatherly relationship during their training. If there was anybody who didn't so much as even have the slightest change of pulse in the presence of this intimidating figure, it was the Onyx Martyr's very own champion warrior -- one in a thousand and worth his weight in gold. Emmerich's thumb toyed with the hammer of the sidearm tucked by his belt, the conversation between Thalmann and Nasira occasionally interrupted by the audible 'click's that emanated from it, wordlessly chastising the Pale Man.

The Empire of

Artarum

News Bulletin

Prime Minister Lambert Faulkner announces tax reform

Addressing the House of Commons this afternoon, Prime Minister Lambert Faulkner announced an ambitious tax reform programme designed to overhaul the old tax regime left over from decades of Conservative government. Expressing his view that the current tax regime was "too regressive and too bottom-heavy", Mr Faulkner detailed his plans to vastly increase income taxes and other forms of taxation upon wealth, up to 80% beyond a certain threshold, in order to finance an overhauled and streamlined welfare program. Earnings beyond £1 million are expected to be taxed heavily within this tax scheme, while value added tax is expected to decrease significantly. In addition, large tax breaks and benefits were revealed to be a part of this reform, encompassing high-tech manufacturing, post-secondary education, and start-up companies in the fields of logistics, data processing, finance, and renewable energy.

This may represent Mr Faulkner and the National Party's first significant disagreement with the Artarumen Chamber of Commerce. The government and the ACC had been on good terms up until today, with many prominent members of the National government being invited to address the ACC on a number of occassions. However, after Mr Faulkner's speech to the House of Commons, the Chairman of the ACC delivered a scathing criticism of the program, stating that the reforms would only drive entrepreneurs and businessmen out of the country into more business-friendly areas.

Chancellor of the Exchequer Elizabeth Prater opined that the reform plan as well as the large-scale welfare, education, and investment overhaul was perfectly sustainable and while it would be deficit spending, the Artarumen needed to do the exact opposite of running a very tight ship. Ms Prater reminded the House of Commons that the Artarumen economy had falling inflation, risking falling into a deflationary spiral, and as such, deficit spending would generate the necessary inflation to prevent this from occurring.

Foreign and Commonwealth Secretary Matthew Herzog optimistic on Artzharutan democratisation

In a meeting with the House of Commons Foreign and Commonwealth Affairs Commission, Foreign Secretary Matthew Herzog detailed his optimism on Artzharutan democratisation and opening. Mr Herzog clarified that while there was no realistic expectation for Artzharut to transition into a fully-fledged liberal democracy soon, he stated that Artzharutan State President Galit Halevy appeared to be genuine in her efforts to open up Artzharut to the world. While he expects the Moledet party to remain in power for the "foreseeable future", Mr Herzog expressed his view that the strength of the opposition parties to Moledet was commendable, and that even if Moledet—and Ms Halevy—do not give up power in Artzharut, the existence of a real opposition was something that he regarded as healthy for the future of Artzharut and the Hebrew nation.

From the opposition, however, the Labour and Christian Democrat parties pointed out that without any real chance of victory—by Artzharutan election law, Moledet is automatically granted 150 seats out of 300 in the Artzharutan legislature—the opposition is practically a window dressing, and that Artarum was doing the wrong thing by rewarding mere shows of democratisation with actual normalisation of relations. Mr Herzog countered that normal relations would lead to deeper relations, and without that, Artarum could not encourage Artzharut to democratise further without risking complete deterioration of diplomatic relations.

The Ecclesiastical Meritocracy of

Spiritual Republic of Caryton

Sofaville, Judith County, Caryton

The Holy Reisch of Collectivist Germania
https://www.youtube.com/watch?v=t5MzoUG0vYA

The small town of Sofaville sat smack dab in the middle of Judith County. With a small population of just under 2,150 people, the town was an unconventional place to hold a county capital, but in a place as agrarian as Judith County was, one would be lucky to have a settlement over the population of 500 in abundance. The name Sofaville, aside from being absent from the knowledge or cares of the foreign world- now lovably nicknamed "couch town" for its single furniture factory which provides most of the county's non-agricultural income- would be a hotbed of petty disputes.

In the midst of the beautiful small-town suburbia would be a conservative-looking black cadillac carrying David Bethel, still in his minty green shirt and seabreeze dress pants. It was a day where he would thankfully be away from the capital of Georgine. In the midst of petty church bureaucracy and another report of economic stagnation, he accepted the fact that a country like Caryton is not a country that has interesting affairs to discuss or significant change to promote. While that meant a quiet, simple, and predictable life free from corruption, it also meant that political affairs were a lost cause in the Carytonic government.

The black-painted car drove around a traffic circle, taking him into a suburban residence. In the midst of the beautiful pastel colors of colonial houses, David Bethel lamented the jet lag of his personal life. In between the farm, his Sofaville home, and his residence in Georgine, it seemed even his personal life was convoluted.

David Bethel was not a poor man by any means- he could very well afford to pay off his bills based not only on his political career- but the valuable history of being a relatively successful advisor for a defunct Altan Regime. It was a past most people preferred to forget, and the gravestones were still being visited- but if Bethel were to thank Alfred Hindenler (the despot) for one thing, it would be the material wealth he accumulated before the collapse of the regime. Unlike many others in his time, the young advisor knew the situation Alta was in, and thus stored as much surplus as he could rather than foolishly spend it on living out the last bits of luxury he could or trying to escape the matter. That combined with fiscal responsibility in the modern day made David Bethel an untapped gold mine. Maybe Lady Louise knew that and wanted to get her share- or maybe, she was too rich for him and just preferred him for either his body or his key to political influence in Germania's quiet and devout sister-nation.

Regardless, when the regime collapsed- Bethel gained a unique insight. He had personally seen Cary the Golden Retriever in the highly controversial yet undisproved "selection ceremony", in which their potential prophet chose universally christian symbols with no prior training- a formerly feral-like stray who avoided people save for performing miracles had chosen to come unto capture- and resigned herself to the newly formed Gospel Church of Caryton. No matter how many people mistakenly believed that they worshipped a dog, he knew that angels were real and that Jesus Christ's mission was restored. That was when he converted into the GCC and transferred his services to them to avoid the scandal of being (albeit loosely) associated with the old regime.

Bethel let his front door close behind him and his suitcase hit the floor. His footsteps softly traced along the tile floor as shoes were kicked off and socks transitioned to the welcoming texture of the carpet past the foyer. Having a sporadic long-distance girlfriend and no kids or pets meant that David Bethel's best friend at home was the television set. The Sofaville-made retro-quality floral couch sat in its rough yet satisfyingly scratchy texture, letting him flop into it. With one flick of the remote, the nostalgically grainy 80s-quality television began a broadcast of the local television channel- it beat the repetitive programme of the TNBC. Just this moment, the "farmers' insight" informational was in its end credits, the glorified almanac's white-on-green credits rolling by to the hum of stereotypical banjo music. Next up would be a... telenovel. Finally, a break in the wind! The program would be titled "Take Your Clippings", a small-scale production about the front lawn rivalry between two neighbors over whose grass is cut cleaner, whose flowers are brighter, and whose berries are plumper. It wasn't the sex, drugs, and rap music of the modern world- but there was a certain wholesomeness to the organ introduction that lured Bethel deep into the fictionalization of the common evil of the homeowner's association.

Just as an overall-clad bald man began to stare proudly at his freshly painted picket fence in the morning sun much to the dismay of his coffee-drinking jewfro-scalped middle aged robe-bearing neighbour, the hollow-sounding landline began to ring. It was his personal phone on the kitchen island rather than the work phone in his office. Maybe his mother had forgotten something, maybe an old friend needed a pep talk. Still disgruntled, David Bethel tore himself from the unconventional comfort of his couch and trekked towards the kitchen. He mulled over a bowl of golden delicious apples before he picked up the phone.

"Bethel Residence, David speaking."

The Republic of

Vistulange

OOC: Map updated.

-Apophria added.
-Zhongwangguo removed due to CTE'ing for a prolonged duration of time.

The State of

Artzharut

Yerushalayim, Artzharut

"It pleases me greatly that ahead of our general elections to be held, I can announce that we will finally be beginning negotiations with Artarum for a final and lasting peace treaty between our two nations. Our Father of the Nation, Amnon Shelef—may his memory be a blessing—had stated in his wisdom that peace with the Artarumen Empire ought only to be conducted in the nature of two equal nations, not in the context of a coloniser and a subservient people.

Today, thanks to Amnon Shelef's endless efforts and self-sacrifice, with the will of the Hebrew nation behind him, and our party to guide the people, we have achieved that status of equality in Artzharut..."

Thunderous applause erupted in the Knesset as all three hundred Moledet members of Knesset clapped their hands at State President Galit Halevy's speech.

Meanwhile, in a flat in central Bethlehem, Artzharut's largest city, a tired-looking man came inside, to the equally tired gaze of his wife. "No," he shook his head, "no pay today, either," he complained. "The firm said they had no money. They're waiting from their contract money from the state, apparently, and they're also delaying. Boss said they had no money in the coffers." He looked beyond the corridor into the small room at the back, where two children were playing. "That's five days we've gone hungry."

"Today, in 2021, with Moledet at our backs, the government of Artzharut is more than prepared to face the world," Halevy declared, her voice loud and somewhat charismatic, in contrast to the late Shelef, "our economy is booming, our military is prepared, and our nation—ready!" A bit of doubt crept into her mind as she spoke those final words, but she had to maintain an image to the party. "We, my brothers and sisters, are prepared to sit with the Artarumen on equal terms, and finally cease our state of war. We can truly rebuild Artzharut, as Shelef would have wanted, and reach ever-higher levels of prosperity!" More applause followed, as the State President drove the single-party parliament into a frenzy.

"I love you," the man muttered as he went into one of the house's tiny rooms. His wife did not think much of it, but when he did not emerge for several minutes, she was increasingly worried. "Yosef? Yosef, is everything alright?" When no response came, she entered the room.

The woman's anguished and agonised screams echoed in the cramped apartment, drawing in all the neighbours, some trying to calm the woman down, while others lowered the man's corpse from where he had hanged himself.

The Dictatorship of

Tyrannia Imperialis

that's it I'm abandoning my natiojnnow

The Federation of

United Peoples of Google

The Rogue Nation of

Khovezzem

The Pale Man remained unphased by Emmerich's thinly-veiled threats, serving no purpose other than to draw his attention away from Sven and toward Emmerich. Nasira, however, had noticed the subtle rising of tensions. As she considered Thalmann's words with a ponderous expression brought herself to the edge of the table, tapping her finger on it for a moment as she looked at the floor. Once, then twice, then a brief pause before the third and final time. It was a subtle thing that might have escaped the notice of most people, but the Pale Man reacted. His posture straightened and he directed his gaze away from anyone in particular and went back to simply staring off into the distance with his unseeing eyes as a barely-audible grumble emitted from his mouth. It had happened so quickly it would have been easy to have missed it all entirely, but a sly smile formed at the edge of Nasira's mouth as she turned to Thalmann. "Not entirely accurate, but close enough." she said in response to his honest comments.

Nasira began to encircle the table, pacing behind the Germanians and observing them first and then behind her countrymen, before stopping at her own seat. She rested her hands on the back of it but she did not sit down. "You were right about one thing, at least: our future was robbed from us. And yet we have forged a new one which, perhaps one day, may become a better one. But this first requires the removal of certain obstacles. There are the usual evildoers--the naysayers who believe we are headed down the wrong path--but there are also those who wrongly believe that their hindrance is a 'help' and that they serve the best interests of Khovezzem and of our mighty Autocrat." She paused for a moment, directing her attention to the large portrait of the aforementioned Autocrat that hung above the door. She stared at it for a moment, her expression changing over time. First admiration, then scorn, then disappointment, then respect. Whatever these gestures meant she did not share them. She looked back at Thalmann, and then took her seat. "I'd like to share a story with you. There is very little information that survived the apocalyptic devastation of our great country, but this story has survived that and so much more. Perhaps for good reason."

Nasira sat in silence for a moment, then cleared her throat. "Khovezzem is named after the mythological figure Kho, the Dragon Warrior God. An ancient figure representative of our country and our people. Both a pagan deity and a national figure. He--or she, depending on the story--alone stood as the only god in the old pantheon that did not view mortals with apathy or scorn. A friend of all mortals, and of the Khovezi in particular, he often spent time among them; dwelling in their societies and protecting them from supernatural threats. In one story he befriends a mortal named Horiik, who Kho names his brother-in-arms. The two grow close becoming inseparable companions, but being a god Kho has duties that take him outside the mortal realm to places his friend Horiik cannot follow. One day while Kho is absent a demon--sent by Rhoii, the God of Evil and rival of Kho--attacks Horiik's village. Horiik and the other warriors fight bravely, but are overwhelmed by the demon's sheer power. Kho returns just in time to witness his friend's Horiik's demise. Enraged, Kho charges the demon and strikes it down; sending back to oblivion. Though he is victorious, it is Rhoii who wins the day as he has succeeded in his goal: the murder of Horiik, friend of his rival Kho, and thus the wounding of Kho himself. In despair, Kho weeps over the corpses of his fallen friend. By some miracle Kho's tears fall on Horiik and bring him back from the dead, making him immortal in the process. An overjoyed Kho embraces his best friend and the two continue on as brothers-in-arms. It was Kho's love for his dear friend that brought him back to life." Nasira paused for a moment to allow Thalmann to digest the information before continuing. "The lesson of this story is the power of love itself. A cliche moral, perhaps, but useful for times such as these - when love is a rare sight. Just as Kho's love was strong enough to bring Horiik back to life, so too was the Autocrat's love strong enough to bring Khovezzem back to life. I know of your Lord God, and if I am recalling correctly he suffered and died an ignoble death because his love for humanity was so great that he was willing to subject himself to such indignity in order to save them. The power of love, once more, prevails. Your Lord God--this 'Christ'--loves Mankind. Your Kaiser, surely, loves your people as well. Kho loves all mortals. The Autocrat, naturally, loves His people and cares for them deeply. I, too, love my people. Your Kaiser, if I am not mistaken, is guided by your Lord God? There are some who say that Kho favors, or even is, the Autocrat. Some others say that Kho is Christ and vice versa. A strange few even assert that Kho, Christ, and the Autocrat are all one. I am no theologian; I won't comment on such beliefs. Love, it seems, has the power to empower. Perhaps one day I, too, will be deified for my love? Who is to say?"

Nasira chuckled a bit. "You have come here seeking to make us a brother-in-arms, so that we might together slay great demons sent by evil. Such a friendship begets love, and love begets respect. You have, so far, not been disrespectful. Not in my eyes, at least. But..." she subtlely glanced at the Pale Man, a wicked smirk growing across her face. Taunting him. "It I, and no other, who serves as Voice of the Autocrat. It is I, and I alone, who speaks with His authority on all matters." Nasira began to raise her voice, her caring and motherly tone fading into something more commanding and authoritarian. For the first time since he sat down the Pale Man was visibly displeased. The Archbishop, who had been rather silent this whole time, likewise seemed a bit nervous. "And if you say you have come here in friendship, then as the Voice of the Autocrat I say that you are welcome here as friends. Your offer is, for the moment, accepted without conditions and we are eager to begin cementing a bright and prosperous future between our two great nations." The Pale Man fidgeted in his seat, clearly upset about something though it wasn't clear what.

Nasira continued. "We will, of course, need to vet the teachings of this church of yours in order to ensure that it compliments official government stances on anything but I doubt that will be a problem. If any theological issues arise the good Archbishop here will surely be more than happy to sort out any issues, isn't that right?" she turned to the Archbishop, who seemed both surprised and nervous to be put on the spotlight. "Ah! Y-yes, of course my lady! No problem at all!" he said, a bright toothy grin forming from his fat cheeks. Nasira turned back to Thalmann. "Will that be all?" she asked inquisitively, her soothing and motherly voice returning along with her usual bright smile.