WA Delegate: None.
Founder: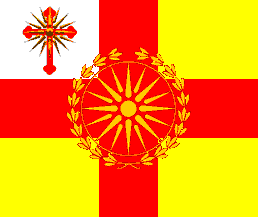 The Macedonian of Perdika I
Last WA Update:
Tags: Condemned, Featured, and Minuscule.
Macedon contains 3 nations.
Activity • History • Rank • Administration
Today's World Census Report
The Healthiest Citizens in Macedon
A measure of the general physical health of citizens in each nation.
As a region, Macedon is ranked 25,878th in the world for Healthiest Citizens.
Regional Happenings
Macedon Regional Message Board
Messages from regional members are co-ordinated here.

Loading...