Macedon
WA Delegate: None.
Founder: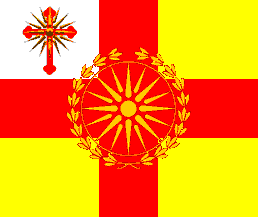 The Macedonian of Perdika I
Last WA Update:
Tags: Condemned, Featured, and Minuscule.
Macedon contains 3 nations.
Activity • History • Rank • Administration
Today's World Census Report
The Most Valuable International Artwork in Macedon
Some nations attempt to collect signature artworks of other nations, developing collections known as "decks." The World Census has estimated their value.
As a region, Macedon is ranked 13,342nd in the world for Most Valuable International Artwork.
Regional Happenings
Macedon Regional Message Board
Messages from regional members are co-ordinated here.

Loading...